Healthy Protein Granola Bars
How awesome is Amy Tinnin from A Cup Full of Sass for writing this guest post for me?! She has some amazing recipes and I had to give this one a try! Enjoy!
I am in love with these healthy protein granola bars! My kids think they taste like a cookie. Score for me! So much better for you then the store bought kind. And just a tip… these are addicting!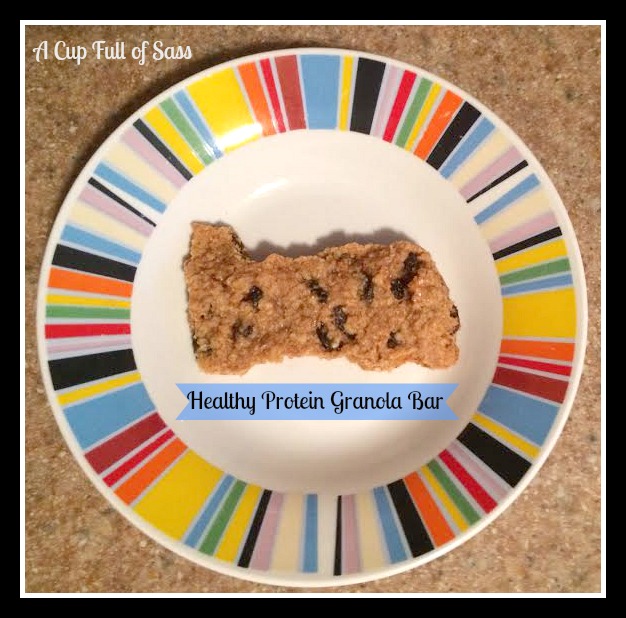 Ingredients:
2 cups Quick Oats
1/2 cup applesauce unsweetened (Organic if possible)
1 cup peanut butter All natural or Organic (Smucker's Natural Peanut Butter)
1/2 cup of honey
1 cup of raisins
1 cup of whey protein powder unflavored or vanilla
1 Tbsp
1 Tbsp Flaxseed (100% Natural)
1 Tbsp cinnamon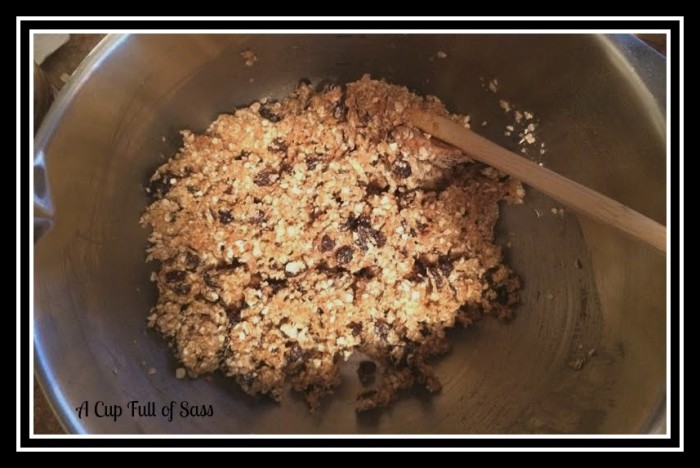 Directions:
Preheat oven 350 degrees
Roast oats on cookie sheet for 15 minutes. After oats are roasted take out.
Mix all ingredients together ( you may have to use your hands to mix) and spread on cookie sheet. Use parchment paper or a silicone baking mat.
Bake for 10 – 12 minutes depending on how you like the granola. I like mine soft and chewy so less time is better for me. Watch the bars because every oven is different. When a light golden color they are most likely finished.
Take out and allow to cool. Then cut and store in a Tupperware container to keep freshness.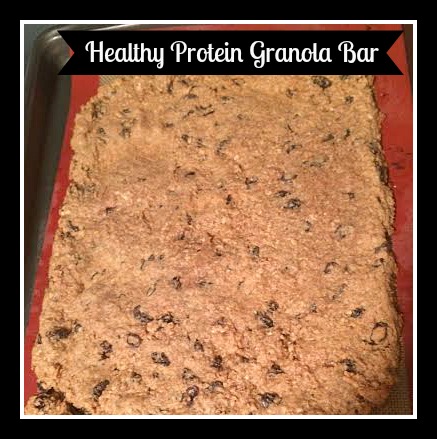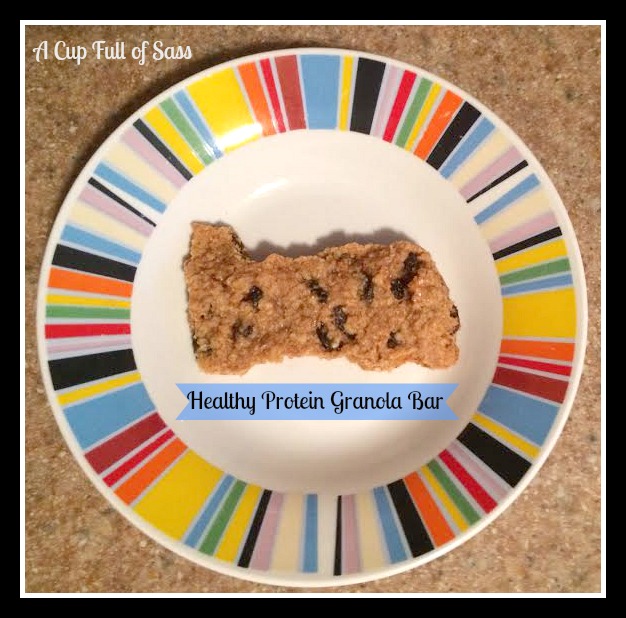 In addition to these tasty treats my kids and my favorite granola bars are these KIND bars. Along with Amazon, you can find them at wal-mart, Sam's Club, and COSTCO. Try 'em out!!