This post comes from my AMAZING friend, Jenny From The Happy Gal. If you have not had a chance to check out her website make sure and check it out! Not to mention she has an incredible cookbook for healthy eating. It has family friendly dishes and excellent health tips. Make sure and pick one up for mothers day here!
Whether you need a healthy Easter breakfast, lunch, snack or dinner – The Happy Gal has got you covered. Here are some of my latest favorite healthy recipes, and these recipes are so good, they might just become a favorite new Easter tradition for you and your family!
For more healthy recipes, be sure to click HERE for my free menu plan. You'll get a week's worth of delicious dinners that convert into a healthy easy lunch!
My pick for Easter dinner: this Rosemary Thyme Brined Pork Tenderloin. Yum! My whole family loved it!
Click HERE for recipe
If the Pork Tenderloin isn't calling your name, maybe you'll want a little Asian flair:
Click HERE for recipe
How about a lovely salad for an Easter lunch, or as a side to your dinner? This is one of my all-time favorites:
Click HERE for recipe
And there's something about Easter that just begs for strawberry shortcake. But this isn't just your average strawberry shortcake. It's yummier, it's prettier, and, well…see for yourself:
Click HERE for recipe
If these recipes aren't calling your name, maybe you'll like one of these from some of my blogging friends:
Skinny Coconut Cupcakes from Skinny Taste:
Click HERE for recipe
A yummy breakfast from I Heart Naptime:
Click HERE for recipe
Peaches are one of my favorites. Mix it with cheesecake? A little bit of heaven from Call Me PMc: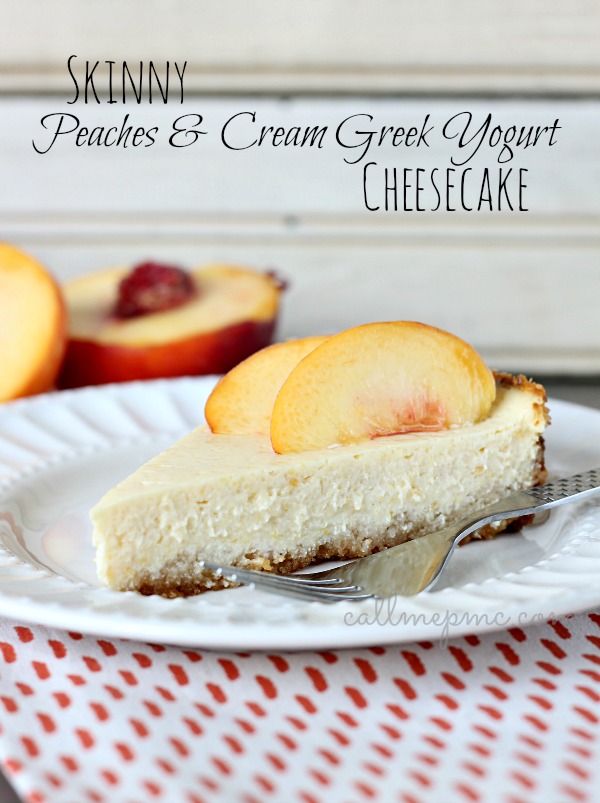 Click HERE for recipe
Anything with bruschetta has my name all over it! Add avocado and it's a no-brainer. This recipe comes from Iowa Girl Eats:
Click HERE for the recipe.
You can never have too many good salad recipes. Thanks to The Frugal Navy Wife for this amazing salad:
Click HERE for recipe
And finally, you've got to love the Six Sisters. They went healthy on this no bake strawberry cheesecake:
Click HERE for recipe
Last but not least, you've got to try this Cranberry Appetizer from At Race Pace. It's amazing! I like to healthy it up using fat free cream cheese and whole wheat crackers.
Click HERE for recipe
Now it's your turn. What are your favorite Easter dishes? Please comment below.
Top image by Sandrine Hudgens at creoleartphotography.com